Body Nurture's Owner – Pilates Instructor & Yoga Teacher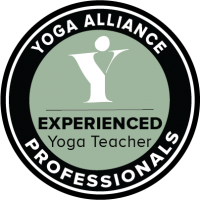 Hello and a very warm welcome to Body Nurture.
If you are wondering how I became a yoga teacher and Pilates instructor then here's all the information you need.
Already qualified in therapeutic massage I retrained as a Remedial Massage Therapist at the Northern Institute of Massage in 2006. I then qualified as a Sports Massage Therapist in 2008.
My work in this field led me to taking the Advanced Personal Trainer course. This then allowed me to prescribe exercises to compliment my treatments. Part of this course involved a Pilates Module which I loved. Within hours of passing my exam I was teaching my first class and I've not looked back since. Establishing myself throughout Bolton and the Northwest as a committed and passionate freelance Pilates teacher, I continued to broaden my knowledge and obtain more qualifications. I retrained as a STOTT PILATES® instructor in 2011 and qualified as a yoga teacher in 2012 with Simon Low of The Yoga Academy.
Three years after teaching my first Pilates class, I was absolutely thrilled to bring everything together under one roof at Body Nurture.
During 2016 I decided to give up my therapy treatments so I could devote more time to my one to one Pilates and yoga sessions which were continuing to grow in popularity – often in a remedial capacity. This also allowed me to complete my Somatics educator training in 2017 – a system/approach to movement that I can now incorporate into my private sessions and classes.
A passion for teaching yoga and Pilates
I came into teaching late in life. I'm not the most flexible person on the planet. I have a little extra padding around my waist and my hairdresser performs miracles with my greying hair. I don't like doing headstands or handstands. And no I can't sit in the Lotus position!
I enjoy wine and chocolate and the occasional chippy tea. Does this make me a bad Pilates instructor or yoga teacher? My clients don't seem to think so! In fact I think they like to know that I'm human!
I am truly passionate about what I do. I love my clients to feel comfortable at Body Nurture. It does not matter to me if they are not wearing the latest fashion workout gear. Or if they have two left feet, no coordination and no idea what Pilates and yoga is all about. The important thing is that they feel good about themselves after coming here.
It really is a privilege to use my skills as a yoga teacher, Pilates instructor and therapist to guide people towards liberation from the stresses and pressures of life. Even if it is only for the time that they are in class or a treatment. Thankfully this feeling of liberation soon spills over into daily life though!
I am always totally amazed by my clients' achievements. I see people relax, come out of their shells and grow in confidence. I witness changes in body shape, in strength, stamina and co-ordination. I hear joyous laughter and see new friendships developing. I have observed complete stillness in mind and body.
My clients make these changes themselves. Body Nurture just guides them safely .
I thank you all for making every day special and rewarding. You truly are amazing.
Sue's Qualifications and training
2019
College of Sound Healing Ceremonial Drumming Course with Mike Barron
2017
STOTT PILATES® Intensive Cadillac Essential and Intermediate
Essential Somatics HSEC L2 3 day training
2016
Essential Somatics HSEC L1 3 day training
STOTT PILATES® Athletic Conditioning on the Arc Barrel
STOTT PILATES® Intensive Barrels Course
Chakra Aerial Yoga Restore and Relax teacher training with Aerial Yoga UK – Devi Kaur
2015
Mandala Yoga Ashram  3 day Mudra Bhanda retreat
Chakra Aerial Yoga teacher training with Aerial Yoga UK – Devi Kaur
STOTT PILATES® Advanced Reformer
Michael King Pilates and Movement weekend, Stockholm 12 hours workshop attendance
2014
STOTT PILATES® Stability Chair Essential and Intermediate
2013
STOTT PILATES® Reformer Essential and Intermediate
Pink Ribbon Program Breast Cancer Post Operative Exercise Specialist
2012
STOTT PILATES® ISP – Injuries and Special Populations
Yoga Academy Yin/Restorative Yoga Teacher Training Intensive
Just Jhoom!  Bollywood Dance Teacher
Yoga Academy RYT 200 Yin and Yang Yoga Teacher Training Intensive – Samui, Thailand
2011
STOTT PILATES® with Props
STOTT PILATES® Mat Work Essential, Intermediate and Advanced
STOTT PILATES® Pre and Post Natal
2010
Thai Foot Massage – Gateway Training
Reiki L1 – Gateway Training
Ear Candling – Gateway Training
Indian Head Massage – Samtosha Training
2009
Dynamic Alignment through Imagery workshop – Eric Franklin
iMove Freely – Biomechanics course – Group X Training
FUTURE FIT:
Advanced Personal Trainer
Pilates Mat Work beginners and Intermediate OCR 2
GP and Exercise Referral
Nutrition and Weight Management
Applied Nutrition
Psychology of Behaviour Change & Personal Training
Circuit Training
Torso and Core Training
2008
Northern Institute of Massage:
Sports Massage Therapist
Electrotherapy
Pre and Post Event Massage
Foot Dysfunction and Orthotics
Strapping, Taping and Bandaging
Baby and Pregnancy Massage
Treatment of Arthritic Patients
2007
La Stone Therapy – Hot and Cold Stone Massage
Myofacial Trigger Points – Northern Institute of Massage
2006
Remedial Massage Therapist – Northern Institute of Massage
1990
Therapeutic Massage – ITEC – International Therapies Examination Council